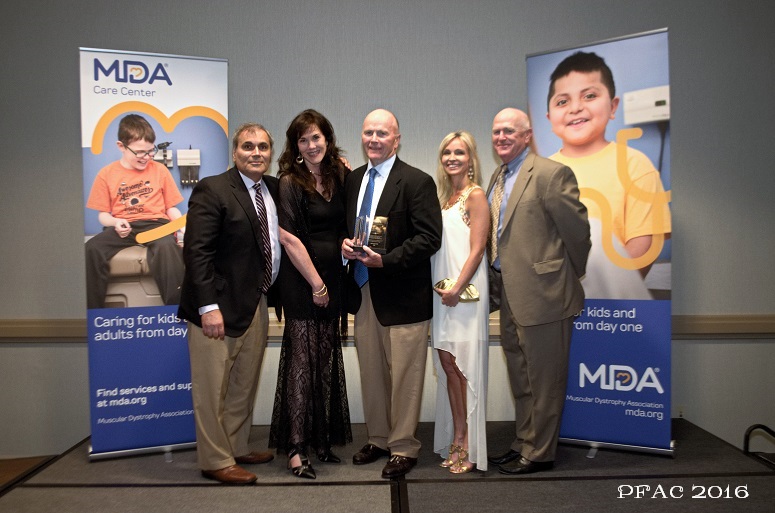 June 3, 2016 – Ellicott City, MD
The Barbour Group Co-Hosts Gala to Improve Lives for MDA Children and Families
More than 180 guests at Turf Valley in Ellicott City to support the 8th Annual Party for a Cure to benefit the Muscular Dystrophy Association in Maryland. The event raised an amazing $160,000 that will directly help kids and adults with muscular dystrophy, ALS and related diseases that severely limit strength and mobility live longer and grow stronger.
Gina Clark, Director of Business Development of MDA said, "We are extremely grateful to have the support of The Barbour Group, Gaines and Company, Vardavas & Concannon and all of their friends, family members and business associates. It is with their generosity that we will be able to empower MDA families with life-enhancing resources and support that open new possibilities and maximize independence so they can experience the world without any limits.
---
ABOUT MDA
The Muscular Dystrophy Association is the world's leading nonprofit health agency dedicated to finding treatments and cures for muscular dystrophy, amyotrophic lateral sclerosis (ALS) and other neuromuscular diseases. It does so by funding worldwide research; by providing comprehensive health care services and support to MDA families nationwide; and by rallying communities to fight back through advocacy, fundraising and local engagement. Visit mda.org.
Sloane Brown reports on the 8th annual Party for a Cure that benefits the Muscular Dystrophy Association of Maryland. This June 3, 2016 event took place at Turf Valley.
Click here for the video.