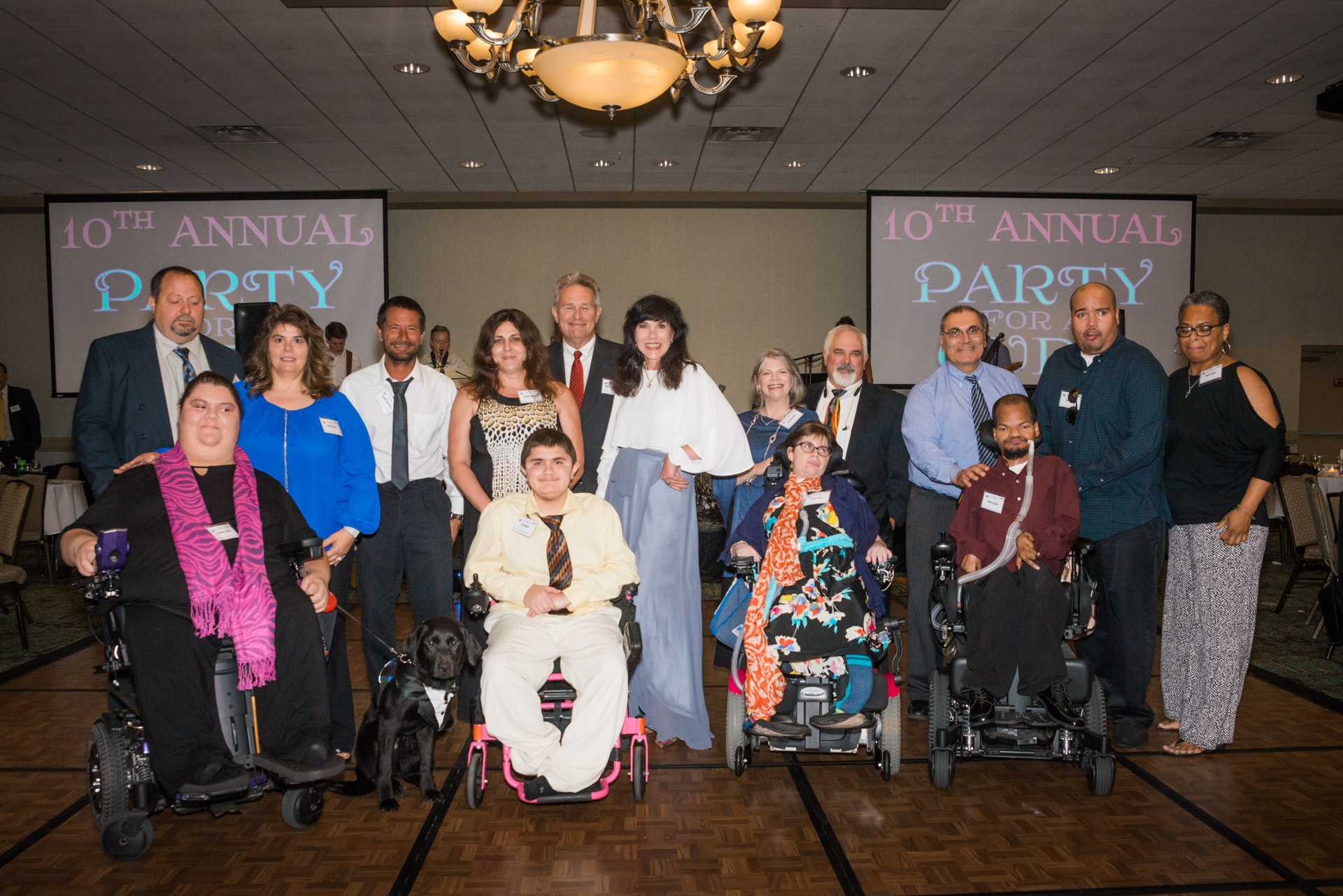 Our 10th Annual Party For A Cure raised in excess of $120,000 to help children and adults with muscle wasting diseases that live in Maryland. Party For A Cure Corporation is excited to announce that we received our 501(3)c non-profit status just in time for our 10th Annual Party For A Cure gala.  As such, we now can make direct contributions to children and adults (and their families)  to help with quality of life issues, such as home access, home repairs, new medical equipment and repairs, transportation needs, service dogs, and much more.
This is in addition to supporting the Muscular Dystrophy Association of Baltimore's Summer Camp and medical research overall.  We would be remiss not to thank Jennifer Gilbert, News Anchor for Fox 45 news, for all her support over the last nine years as our emcee, capturing great press for our cause as well.  She was unable to emcee for our 10th Annual Gala.
Bruce Cunningham, our own Fox 45 News Anchor and "Voice of the Ravens," happily stepped in for Jennifer Gilbert this year.  He, too, knows many of the families who attend and volunteer who have children afflicted with neuro-muscular diseases because of his long-time support of Jerry Lewis' Telethon and the Muscular Dystrophy's summer camp. In addition to what we raised, over $175,000 of time, material and labor were donated by stellar construction companies and vendors to correct access issues to the Fallon's home, many of whom attended the gala.