This year , as Party for a Cure gets established and waits on its non-profit status , the donations will be going through International Care Inc.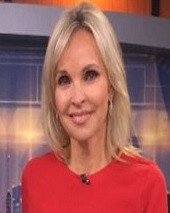 Jennifer Gilbert is an Emmy award winning television news anchor at WBFF-TV, the Fox affiliate in Baltimore, MD. Since joining FOX45 in 1993, Jennifer has covered some of the biggest stories in Baltimore, and has traveled nationally and internationally, to cover disasters including Hurricane Katrina in New Orleans, and the 2010 earthquake in Haiti. Jennifer had the good fortune to return to New Orleans in 2013 to cover the Baltimore Ravens' victory in Super Bowl XLVII.
Jennifer has won four Capital Region Emmy Awards. Her 1997 story "History of a Gun" traced the violent past of one handgun that fell into the wrong hands. Jennifer won her second Emmy for her 2001 story, "Divine Healer", which told the stories of hope surrounding a statue of Jesus Christ at Johns Hopkins Hospital. Her 2010 story "Parkinson's Artist" told the story of a man who discovered an amazing hidden talent, as he battled a debilitating disease. In her 2011 story "The Sheen Effect", Jennifer explored the impact of the antics of actor Charlie Sheen, and won an Emmy in the Arts and Entertainment category.
Jennifer has been named "Best News Anchor" by Baltimore Magazine. She has won numerous awards from the Associated Press and Society of Professional Journalists. Jennifer also serves as an Affiliate Instructor of Communications at Loyola University of Maryland.
Before coming to Baltimore, Jennifer worked at WGAL-TV in Lancaster, PA. She began her journalism career reporting for Florida Today, a Gannett-owned newspaper in Melbourne, FL.
Jennifer is a graduate of Northwestern University's Medill School of Journalism. She enjoys her work in the community with organizations including the Muscular Dystrophy Association, the March of Dimes, the VA Maryland, the Arthritis Foundation, Hands Across the Americas, and Pathfinders for Autism. She has served as honorary chair of the Maryland Antiques Show of Hunt Valley, and currently serves on the Auxiliary of Family and Children's Services of Central Maryland. She is an advisory board member of the Carson Scholars Fund.
Jennifer is a native of Oxford, PA. In her spare time, she enjoys playing the piano, and singing, as long as no one is listening. Jennifer has a son from a prior marriage. She recently retired (2019) from Fox 45 and just prior to her retirement she married Baltimore businessman Edward St. John.
Photography provided by Lindsay Archer, you can see event photo's clicking here
Thank you to all our sponsors
Hosts

Camp Sponsors

Medical Equipment Sponsors

Send a Kid to Camp Sponsors

Research Sponsors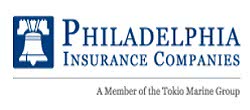 ---
Special Thanks to all our Donors!
Auction Donors
| | |
| --- | --- |
| AlbanCAT | Magooby's |
| Baltimore Whiskey Company | Merrill Lynch |
| Carroll Fuels | Miscellaneous Distillery |
| Cheesecake Factory | Old Line Spirits |
| Chili's | Patapsco Distilling |
| Country Club of MD | Red Door Spa |
| Mr. Andreas Dailey, Sr. | RLI Insurance |
| Edge Evolution Spa | Rusty Scupper |
| Essex Construction | Smyth Jewelers |
| Fisher, Collins & Carter, Inc. | Sparrows Point Country Club |
| Mr. Lee Gaines | Stanley Black & Decker |
| Great Moments | Tenth Ward Distilling Company |
| Darren Guest | The Barbour Group |
| HayField Country Club | Turf Valley Resort |
| Hensel Phelps | Vardavas & Concannon |
| Hilton | Mrs. Doris Zografos |
| Mrs. Jo Ann Shadle | |
Monetary Donors
| | |
| --- | --- |
| Mr. & Mrs. Andrew Adkins | J.M. Dorsey, Inc. |
| Aggregate Industries | Koch Family Foundation |
| Aggregate Screens & Crushers | Ms. Connie LeMire |
| Baltimore Sound Engineering | Mr. Mark Likness |
| Mr. Jay Boynton | Magstone |
| Mr. Jim Bosley | Miss Utility |
| Chereco Co., Inc. | Norris Automotive |
| Mr. & Mrs. Stephen Davis | P. Flanigan & Sons |
| Mr. David DeVito | Philadelphia Insurance Co. |
| Ms. Lynne Durbin | Premier Consultants |
| Dvorak, LLC | PSA Insurance |
| Edifice Solutions | R. Thomas Frock |
| Mr. & Mrs. Joseph Enoch | Ramina & Associates |
| Ms. Angela Fischer | Mr. & Mrs. Bruce Rice |
| Fisher, Collins & Carter, Inc. | RLO Contractors, Inc. |
| Friendly Farms, Inc. | Ruhlman Brothers |
| Ms. Angelina Frock | Southern Acoustics, Inc. |
| Gaines & Co. | Steele Foundation |
| Griffith's Brothers | Stella May Contracting |
| HD Supply | Teniseal Corporation |
| Mr. & Mrs. David Hescox | Tiberio Construction, Inc |
| Mr. Allan Hirsh | William F. Klingensmith, Inc. |