$1,601.00
raised of
$100,000.00
goal

We are changing our venue to The Center Club of Baltimore – 16th Floor, to provide you with stellar ambiance and gourmet food, along with live entertainment, to raise funds to support Marylanders afflicted with neuro-muscular diseases.
Parking will be free and there is a secure garage below the building at 100 Light Street.

14th ANNUAL GALA
Benefitting individuals with muscular dystrophy, ALS and related life threatening diseases that limit strength and mobility. Together, we can help free kids and adults from the harm of these debilitating muscular diseases by funding research breakthroughs, caring for individuals from day one, and empowering families with services and support in our hometowns.
Emceed by Emmy award-winning journalist Ms. Denise Koch from WJZ 13 Baltimore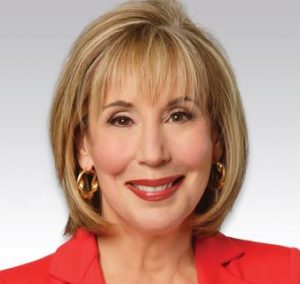 The Society of Professional Journalists awarded her a prize for her documentary on Baltimore teachers in China, "Baltimore East." Denise, a California native, attended UCLA where she earned the prestigious Natalie Wood Award for her talents. She graduated from California Institute of the Arts and later received her master's from the University of Michigan, Ann Arbor.
For more than three decades, Denise continues to be on WJZ's anchor desk. She is one of the most respected and versatile broadcast journalists in town. Viewers turn to Denise Koch when they want credible news reports presented by one of the most veteran news reporters and anchors in Baltimore.

---
Sponshorship Opportunities
QUALITY OF LIFE SPONSOR – $5,000
• Help Fund PFAC's Hometown Outreach
• VIP table with admission for 8 guests to event
• Full-page advertisement in the event journal
• PFAC Website & Social Media recognition
• Event signage
MEDICAL EQUIPMENT ASSISTANCE SPONSOR – $3,500
• Help fund medical equipment repair or purchase
• VIP table with admission for 5 guests to event
• Half-page advertisement in the event journal
• Event signage
SEND A KID TO CAMP SPONSOR – $2,000
• Send one child to MDA Summer Camp
• Admission for 2 guests to event
• Half-page advertisement in the event journal
• Event signage
RESEARCH SPONSOR – $1,000
• Help fund clinical research
• Admission for 2 guests
• Acknowledgement in the event journal
All above sponsors receive formal recognition of your company from the event stage.
INDIVIDUAL TICKET – $275
Ticket includes open bar, dinner & entertainment
---
Full-Page Advertisement (5½" x 8½") – $1,000
Half-Page Advertisement (2¾" x 4¼") – $500
---
Due Date is August 15, 2022
---

The Center Club has arranged generous discounts for several nearby hotels. Check the list provided and reserve your room as soon as possible.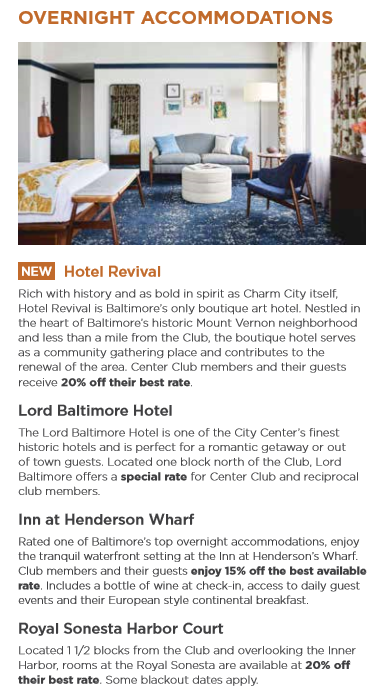 ---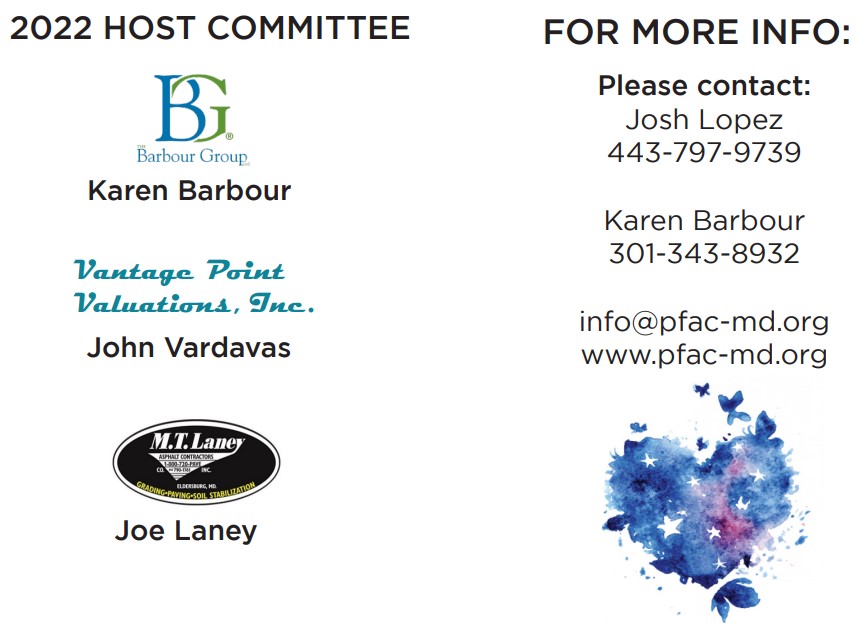 ---